"From one click on the website, you can instantly tell this brand is different from the others. Chic, thoughtfully curated and educational — it makes the whole experience something to enjoy rather than a rushed embarrassment at a supermarket checkout."
Epsom Salt
Rich in magnesium, Epsom Salts can help calm the mind, soften the skin and help reduce inflammation.
Dead Sea Salt
Rich in a blend of minerals to help soften and restore the skin while helping to release the aromatherapeutic benefits of essential oils combined with dead sea salt.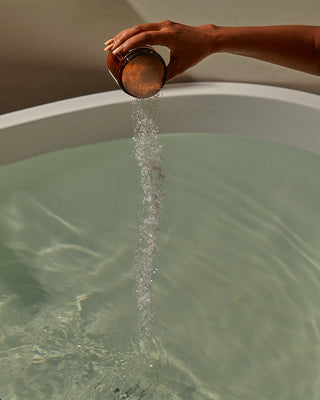 Almond Oil
A vitamin E and antioxidant rich extract that will restore balance to the body and mind.
Create time for essensual rituals